SRDC worked with the City to extend Schuylkill Banks 1,800 feet south from the 56th Street Plaza to the vicinity of 61st Street. The project included constructing a paved trail, shoreline stabilization, planting approximately 125 trees, restoring approximately 1.6 acres of degraded industrial land to a naturalized meadow condition, and constructing an overlook (pictured below) on the southern end and a fishing plaza on the northern end. This project is the first phase of a larger trail extension project that will eventually extend to Passyunk Avenue and a planned riverfront park near the Passyunk Avenue Bridge.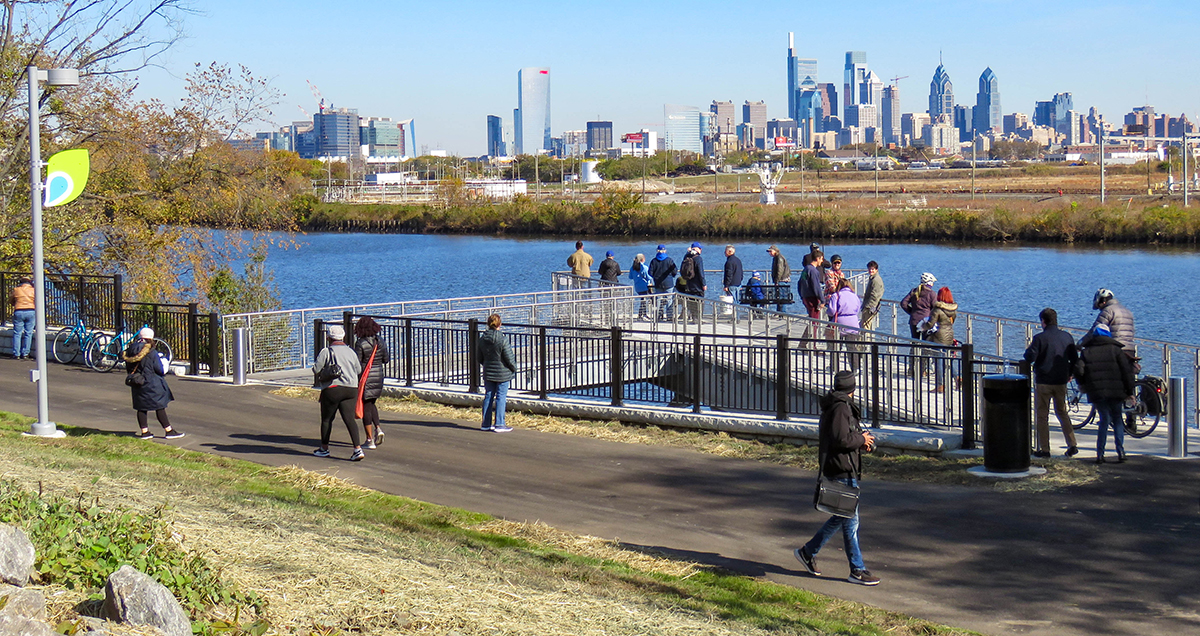 The feasibility study for this project was completed by KSK Architects Planners Historians, Inc. Final design was completed by Pennoni Associates and Ground Reconsidered. Construction was completed by Seravalli, Inc.
This project received funding from the William Penn Foundation, the PA Department of Conservation and Natural Resources, the Commonwealth Financing Authority, the PA Office of the Budget, the National Oceanic and Atmospheric Administration through the PA Department of Environmental Protection/Coastal Zone Management, the National Fish and Wildlife Foundation, and the Environmental Protection Agency.
SRDC is proud to announce that this project received the Governor's Award for Environmental Excellence in 2023! Learn more about the award here.