The Christian to Crescent trail segment is the final link needed to provide an entirely off-road route between Center City and the Grays Ferry Crescent for pedestrians and bicyclists. This is a difficult trail segment to design and construct because the area is still industrially active and the riverbank narrows for a portion of its length. In order to complete this segment, a cable supported bridge will be constructed along the east riverbank (shown in the rendering above).
The final design of this trail segment was completed by the Philadelphia office of AECOM under contract to SRDC.
The construction is underway for this $45M project. The contractor is PKF Mark III Inc. out of Newtown, Pennsylvania. Their contract is with the City of Philadelphia Streets Department and is being managed by PennDOT at the City's request. Work is progressing well and on track to be completed in mid-2025. Once this segment is built, SRDC's vision of a completely off-road, multi-use trail along the Schuylkill between the Fairmount Water Works and Bartram's Garden, two National Historic Landmarks, will be realized.
A public meeting was held on September 26, 2018 to inform the public about the proposed trail design, alignment, and related amenities. A second public meeting was held on March 3, 2020 to provide updated information about this project. Thank you to everyone who attented these meetings and gave us your feedback.
The contractor has set up the site office on the Grays Ferry Crescent trail near the 34th Street trail access ramp. Please use caution when visiting this portion of the trail because heavy equipment and machinery may be moving around in this area.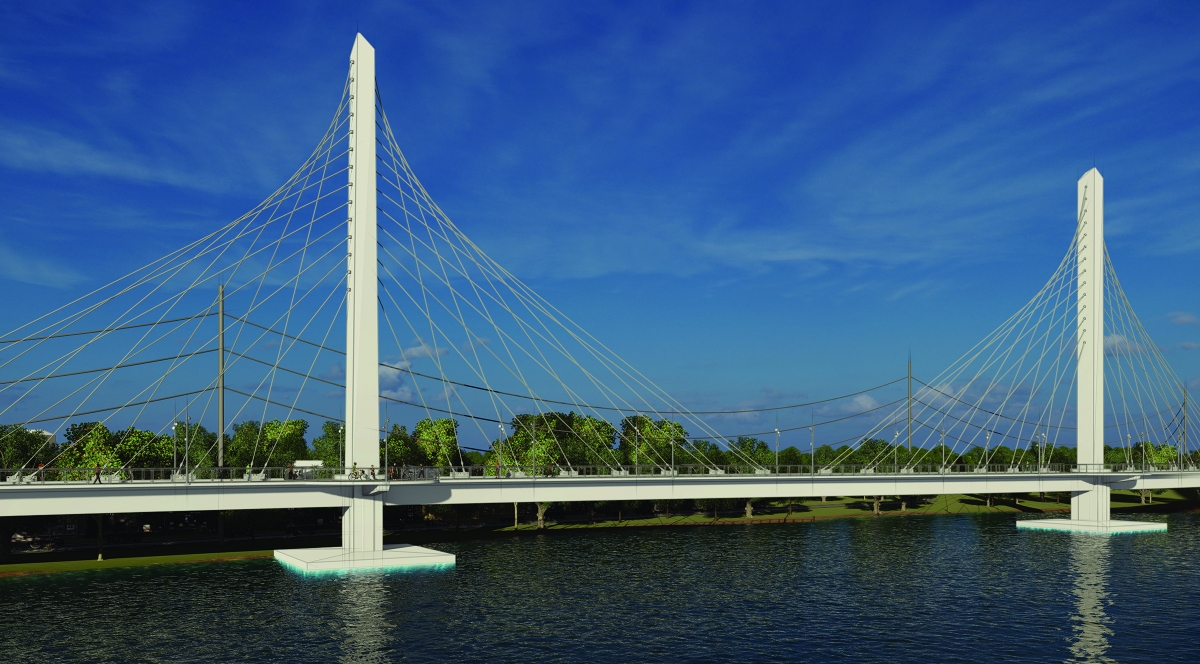 Rendering of the cable-supported portion of the trail project.