The goal of extending the trail to Bartram's Garden requires a link between Grays Ferry Crescent and Bartram's Mile. The ideal location for this connection is just south of the Grays Ferry Avenue Bridge where an old railroad crossing is located. Work is underway* to build a new, fully operating swing bridge that will meet ADA requirements and provide easy access across the river for pedestrians and cyclists.
The feasibility study and final design for this project was completed by Amman & Whitney and funded by the Delaware Valley Regional Planning Commission, the PA Department of Conservation and Natural Resources, and the National Oceanic and Atmospheric Administration through the Coastal Resources Management program at the PA Department of Environmental Protection. Construction is being completed by AP Construction and funded by the Commonwealth of PA, the City of Philadelphia, and the Federal Highway Administration through the Transportation Improvements Generating Economic Recovery (TIGER) program.
Click here to learn more about the long history of this river crossing.
Click here to watch a time-lapse of the removal of the old swing bridge.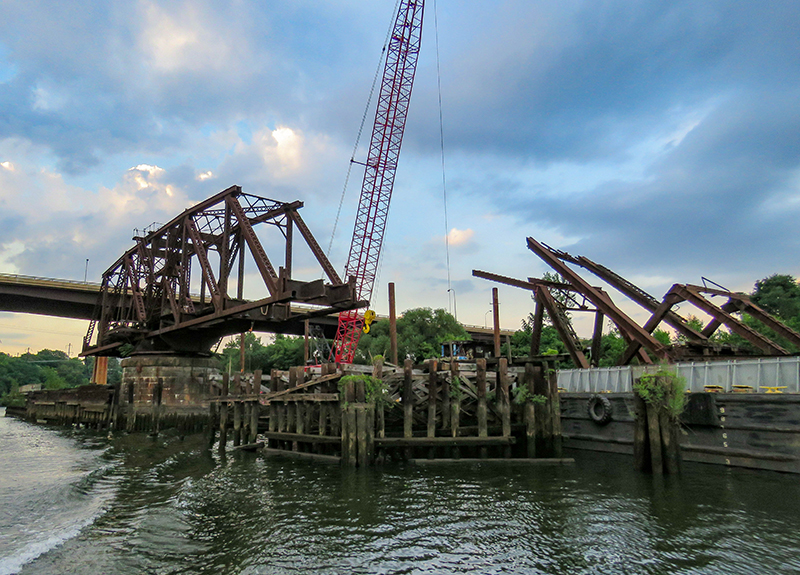 Above photo is of the old swing bridge as it was being dismantled in July 2018.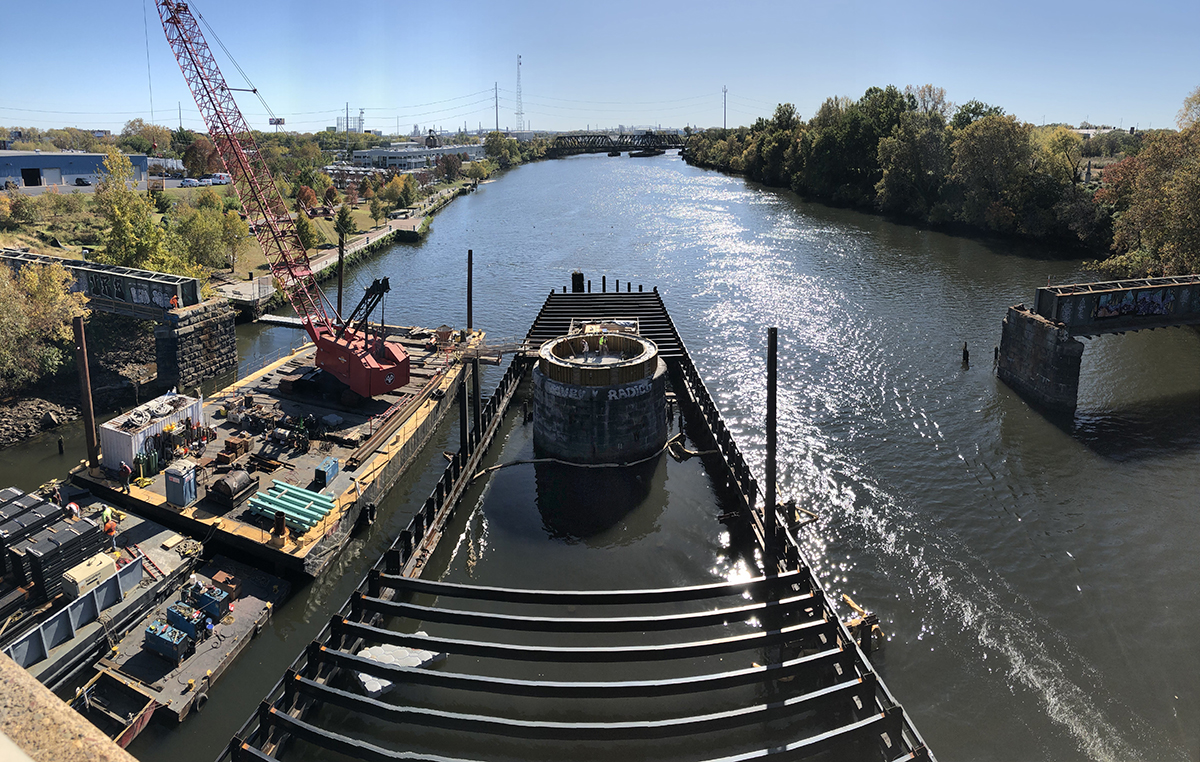 Above photo is of the project site in October 2019.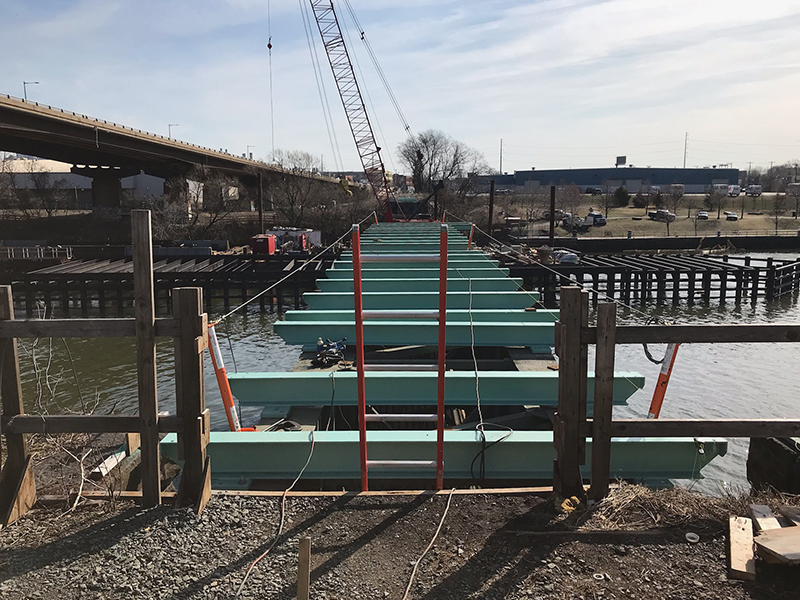 Above photo is of the new approach support beams in February 2020.
*The project has been delayed due to the fabrication of the new truss taking longer than expected. The current timeline has the truss being completed in fall 2023 with the bridge opening in late spring 2024.