Every day we get closer to the completion of the Swing Bridge that will connect Grays Ferry Crescent and Bartram's Mile (shown in the above rendering). The contractors installed the center turning mechanism which will allow the truss to rotate open and closed. The truss will soon be delivered to a yard near Fort Mifflin where it will be assembled in three parts and then loaded onto a barge and brought upriver. Once this project is open to the public, we will be able to cross the tidal Schuylkill on a pedestrian- and cyclist-only bridge! And once the Christian to Crescent Connection is completed in a few years (shown in the below rendering), we will be able to walk, run, bike, skate board, and roller blade between dozens of neighborhoods from Kingsessing to Roxborough and beyond on a car-free trail.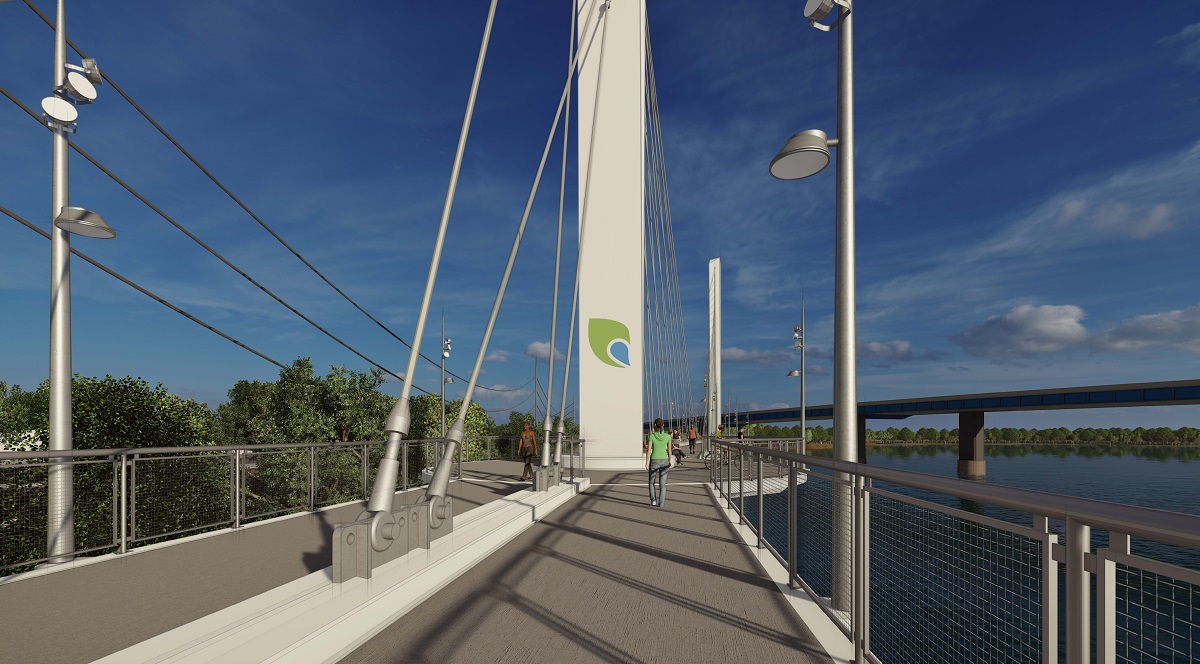 These two projects coupled with the Bartram's to Passyunk Phase I and II projects will connect the trail to even more neighborhoods in Southwest Philadelphia. Phase I (shown in the below photo) is currently under construction and expected to open to the public in 2021. Phase II is in the planning stage and is expected to be under construction in a couple of years. Check out our Projects page to learn about these and other Schuylkill Banks projects.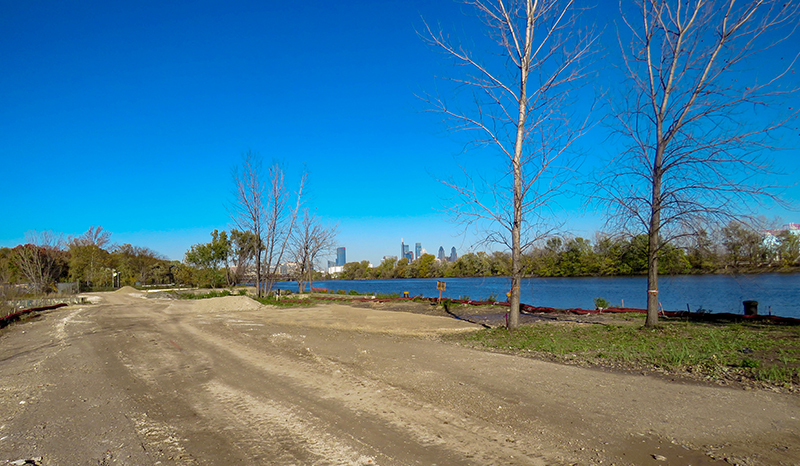 Connecting Schuylkill Banks to more neighborhoods is important not only because the trail can get us where we need to go for low- or no-cost, it also encourages physical fitness and healthy lifestyles and can positively contribute to our mental well-being. Plus, many cities have found that trails bring in millions of dollars a year from increases in recreation and tourism, which spurs new retail and employment opportunities in the neighborhoods surrounding the trails. And, let's not forget the environmental benefits that come from well-connected trails and greenways. We have healthier rivers (also our drinking water source), cleaner air, and vibrant habitat for our urban wildlife.
Help SRDC continue to plan, build, maintain, and program Schuylkill Banks so that you and others continue to benefit from a well-connected trail and greenway along the entire tidal Schuylkill River. Consider making a year-end donation or a Charitable IRA Rollover gift to SRDC, adopt a bench to commemorate an event or loved-one, sponsor an event, or volunteer out on the trail. Learn more about how you can contribute to the success of Schuylkill Banks here.